Tip 3: Safety in cruise travel
Are cruises safe? Taking into account the huge number of people traveling on cruise liners annually, we can say that the crime rate is rather low, and the general safety indicators are quite high. Below are a few simple tips to help make your cruise trip safer and more comfortable.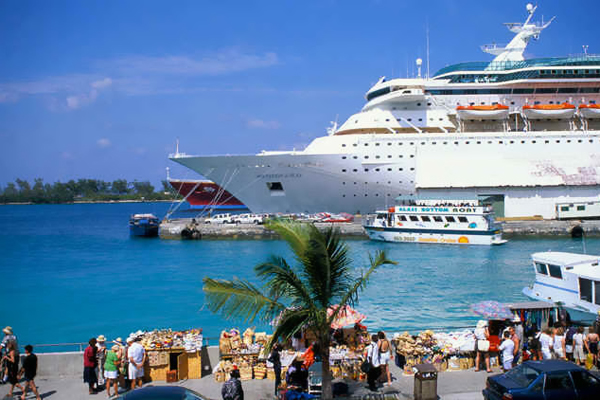 A cruise is one of the most enjoyable ways to see the world, whether you are a traveler in the Caribbean or the Mediterranean! In the end, how else can you see several cities and countries in a few weeks ?!
You want to go on a cruise trip, but, embarrassed by the news, you wonder what might happen to you there, and will you be safe on the ship? In fact, cruise ships have good safety records. And if, in addition to this, you use common sense and logic, then your journey is guaranteed to be very pleasant.
Make sure you do not pack your valuables in your baggage, as it can be delivered to your room for at least a few hours. Most, if not all, liners have X-ray machines and baggage is seen through there, so if you leave a laptop or jewelry in a suitcase, it will be visible on the X-ray, which can lure adventurous thieves.
Use the safe located in your cabin to keep your valuables and tickets safe.
All ships have a very strict security mode - each passenger is given an identifier with his / her name and cabin number indicated on the personal card, as well as a photo. Every time you go off or board the ship, you pass through security reference points that verify the data of the cards of all the passengers with their own, as well as the photo with the appearance of the cardholder.
Try not to walk alone at night, and warn your loved ones if you have gathered somewhere.
When you are in port, be careful with others. Keep in mind that a tourist descending from a ship is like a beacon for pickpockets and thieves.
Forewarned is forearmed.