India Travel Guide - How to Travel India!
How to Travel to India
Four Parts:
India is a vibrant and interesting country with plenty to see and experience. Planning a trip to India may seem like a monumental task, but it is completely doable with some time and organization. You can plan your trip easily by focusing on transportation, accommodations, and cities you'd like to visit.
Steps
Picking Cities to Visit
Visit Delhi to experience the hustle and bustle of city life in India.

Delhi is one of the most popular cities for tourists to visit because it's considered the cultural capital of the country. Check out the various bazaars and haggle with salespeople for a great deal on souvenirs. Then, grab a cup of coffee at a cafe or a drink at a bar.

If you're interested in history, take some time to visit the Red Fort for a lesson on the last days of the British Empire. Check out Humayun's Tomb for a walk in the park and another history lesson!
The most popular place for backpackers to stay is Paharganj right opposite New Delhi Railway Station, a vast bazar area with hundreds of guest houses and hotels.

Visit Agra to see the Taj Mahal, which is considered one of the greatest monuments ever built.

A visit costs 1100 Rupees for foreigners, and the entry fee includes a water bottle, shoe covers, and gives you discounted entry to other attractions in Agra.

The Taj Mahal is closed on Fridays except for those who attend prayer there.
After you visit the Taj Mahal, consider a trip to the nearby Agra Fort and Fatehpur Sikri.
Be aware of fake tour guides outside of the grounds of the monument. They aren't employed by the visitors' center and won't be able to give you a proper tour.
Agra is not worth more than one night's stay. As apart from the monuments Agra is not a very attractive city.

Travel to Jaipur to see the Pink City and eat great food.

The city of Jaipur was painted pink in 1876, and the color has stuck around ever since. Appreciate the architecture and vibrant colors as you walk down the road, and grab some amazing food from cafes and restaurants.

Kulfi, a kind of traditional Indian ice cream, is wildly popular in Jaipur, along with many other sweets. Be sure to try some, and pack your sweet tooth if you're planning on staying in Jaipur!

Go to Mumbai to see the coast and enjoy the vibrant nightlife.

Mumbai is home to some of the top restaurants and bars in the country. Be prepared to eat, drink, and dance the night away, but there's plenty to do during the day, like taking a relaxing walk along the coast or going shopping.

Always travel in groups in Mumbai, as street crime is fairly common especially after dark. If you ever feel unsafe, head toward a well-lit area or into a storefront and ask for help.
Getting to India
Book a flight in advance to one of the many international airports in India.

The airports in India are very busy, and you can often find great deals on tickets if you book in advance. Depending on where you're flying from, you may have a layover in Europe or Asia before continuing on to India.

Consider using aggregate websites like Expedia or SkyScanner to get alerts when ticket prices drop.

Travel from city to city by booking flights on budget airlines.

Buses and trains are another way of traveling within India, but if you have limited time flights between different cities are the way to go. Airlines like IndiGo and SpiceJet offer low-cost trips between various major cities, and tend to be more comfortable and quicker than most other options.

Be sure to pack light, as many budget airlines charge extra fees for checked bags.

Check to make sure you have a valid passport and visa permits.

Make sure that your passport is valid for 6 months after your return date, or you may not be permitted to go on your trip. Additionally, all foreigners must apply for and be granted a visa before they enter the country. You can apply for an e-Visa with the Indian government at .

If you do not have a valid visa for your destination, you will be refused boarding a plane in your home-country.
Arranging a Hotel
Look into mid- and upper-range chain hotels for a safe and luxurious stay.

Companies like Taj, Vivanta, and Gateway offer five-, four-, and three-star hotel rooms for around 0-0 a night depending on the room.

The higher the star rating, the more expensive a room will be.

Stay at a boutique hotel for a comfortable and unique experience.

Boutique hotels are becoming more popular, especially in the big cities in India. At these hotels, you can get a room for around per night and experience the hip and young culture of India.

This is a great option for younger travelers who want the hotel experience but also want to be in touch with the more youthful generation of Indians.

for less expensive and more personal accommodations.

On Airbnb, individuals list their apartment or house on the website and then rent it out for travellers to book for their vacation. The website is growing rapidly in India, and you can find accommodations for entire apartments or homes for as little as per night.

India is quite safe if you apply common-sense safety standards as you would do at home too, so you can also stay at moderately prized guest houses if you are on a longer journey and wish to stick to a budget of to per room.
Enjoying Your Trip
Pack modest clothes and comfortable shoes.

Most tourists find that the culture is slightly more conservative than American and European culture, especially when it comes to clothing. Avoid tight or clingy clothes, and don't pack any shorts. Opt instead for flowy clothing, made of breathable material like cotton or linen, which will keep you cool even in the hot weather.

Sneakers are a good idea for both men and women because you'll be doing a lot of walking.

Carry Rupees and a credit card for various purchases throughout your trip; inform your bank that you will travel to India in order to avoid getting your card blocked for suspicious transactions.

India uses the Rupee as its national currency, and many bazaars and markets operate on a cash-only basis. You are allowed to bring up to 25.000 Rupees into India. If you do not bring any, be sure to get some cash changed into Rupees at a bank in the arrival area of the airport in India, and only later use an ATM to get a bigger amount, as the exchange-rate at airports is not in your favor. .
Most restaurants and official storefronts also accept credit cards like Visa and Mastercard.
Always make sure to keep your money close to your body to avoid being pickpocketed, especially in crowded areas.

Hail a taxi or auto-rickshaw to get around in the cities and towns.

The taxis and auto-rickshaws in India may look old and scary, but they're the most popular and reliable way to travel short distances. Riding in one is a uniquely Indian experience, and they're not that expensive.

Choose auto-rickshaws only in very dense traffic or in narrow streets for short distances, as auto-rickshaws tend to be more expensive than metered taxis.
There is also Uber and a similar company called Ola. After your international arrival when you do not have a SIM card yet, you best book a car from a company called Meru (if in Delhi) or book a prepaid taxi in the arrival hall.
Traffic in India tends to be very bad, especially during commuting hours in the mornings and evenings. Be patient and allot extra time to get to your destination.
In most cases, your driver will speak some English; it is better not to ask drivers for any recommendation, as they get a commission at places they bring you to.

Be respectful of cultural differences when you're traveling in India.

In your travels, it's polite to be respectful of societal norms. Always be cognizant of people's personal space, and refrain from public displays of affection. Use your right hand when touching other people or handling money, as the left hand is considered unclean.

When a woman meets a man, it's considered rude for the woman to shake his hand because men and women are not viewed as equals in India. However, if you feel disrespected or threatened in the presence of a man, seek help immediately from another woman. If necessary, start screaming and many people will come to help you.
If you smoke, always ask permission before lighting a cigarette, as it's rude not to consider others around you.
If you become upset, try not to show outward signs of anger, like shouting or shaking your fists.

Remain aware of your surroundings and keep your cool.

It's easy to get overwhelmed when traveling in India. Most people find that the language barrier is difficult to navigate, and the culture is very different from what they're used to. If you're feeling frustrated, take a deep breath and relax.

If you're having trouble communicating with someone, it might be helpful to try to explain the situation to someone else to see if they can translate for you.

Consider travelling with a tour group for an easier trip.

Tour groups take care of your lodging, transportation, and some excursions to make your trip more enjoyable. They can be more expensive, but you have the added bonus of not worrying about accommodations and meeting fellow travellers on your trip.

This is an especially good idea for people who are thinking about travelling to India alone. You'll still get to see the country and don't have to have a travel partner, but you'll be safer in a large group.

Learn a few words in Hindi, the official language of northern India.

There are many languages spoken in India, so communicating can be difficult for a tourist. In northern India, speaking a little bit of Hindi will help break the ice with natives. In southern areas, you should be okay with just English.

Quick phrases like "Namaskar" (hello), "shukriya" (thank you), "aap kaise hai" (how are you), and "kitna hai" (how much) will be helpful for communicating with locals.

Escape the crowded cities by taking a hiking trip.

India is a very densely populated country, and tourists are abundant at most attractions. If you're feeling overwhelmed, take some time to explore the countryside. You might find that slowing down helps you enjoy your trip even more.

Be aware that cities are safer places at night in general than small villages out in the countryside. Wherever there are markets, India is relatively safe at night.
If you enjoy boating, consider a visit to the backwaters of Kerala in southern India. They are not far from attractive beaches.
For breathtaking views, visit one of the Tibetan-influenced areas such as Ladakh or Sikkim.
Community Q&A
Ask a Question
200 characters left
Include your email address to get a message when this question is answered.
Make conversation with locals to get their recommendations for food, sights, and entertainment.
Always be respectful when visiting religious temples. You will be asked to take off your shoes and may have to put away phones and cameras while in the temple.
Warnings
Do not drink tap water or consume anything prepared with tap water, except if it is cooked.
The overall crime rate in India is relatively low, but pickpockets can frame unsuspecting visitors like everywhere else in the world.
Before your trip, check with your doctor to ensure that you don't need to get any additional vaccines to protect you against disease.
Video: How to Get Ready to Travel to INDIA: Essential India Tips
How to Travel to India images
2019 year - How to Travel to India pictures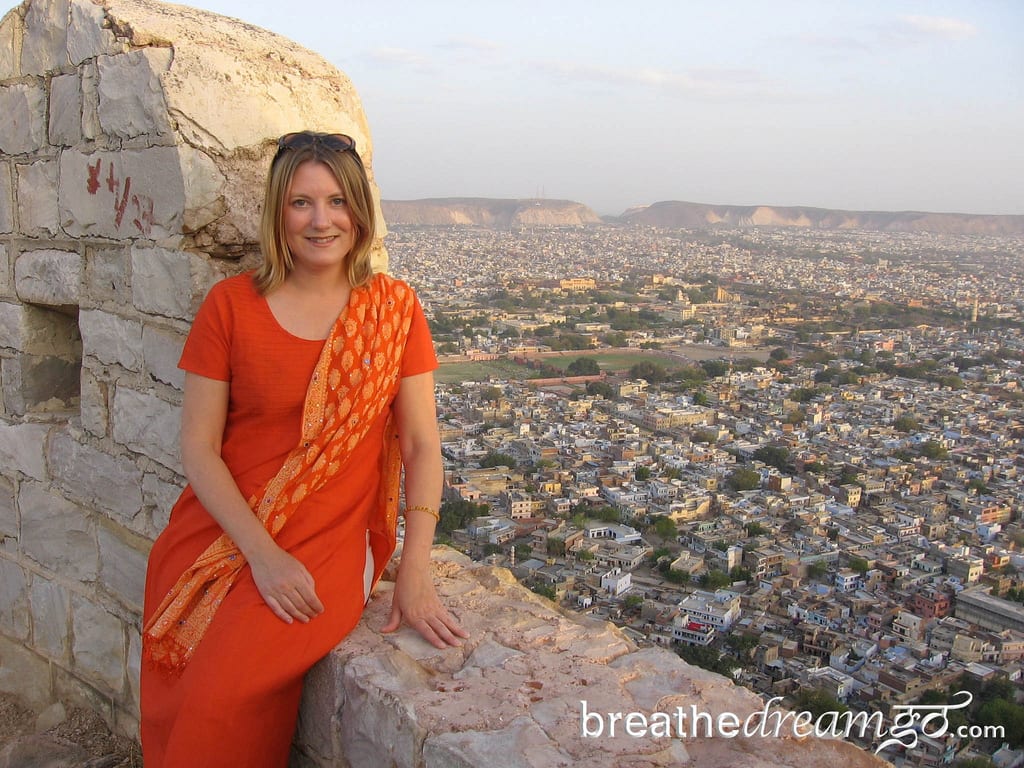 How to Travel to India recommendations photo
How to Travel to India picture
How to Travel to India new pictures
photo How to Travel to India
Watch How to Travel to India video
Forum on this topic: How to Travel to India, how-to-travel-to-india/ , how-to-travel-to-india/
Related News
Penelope Trunk Careers
How to Get Ready for AP Tests
How to Do a 5 Strand French Plait
Why frozen vegetables are just as good for you as fresh
Ruth Langsford reveals why she didn't take husband Eamonn's last name
How to Wear Boyfriend Jeans: 10 StylishOutfits
How to Stay Motivated to Get Fitter (Teen Girls)
Rumblr Is The New Tinder-Style App For Brawlers
Instagram Star Enlightens Us All On What Really Goes Into The Perfect Pool Picture
How to Diagnose Heart Disease in Ferrets
Why we really need to talk about sleep apnea
How to Deal with Obnoxious Parents at a Childs Sports Event
Date: 02.12.2018, 18:31 / Views: 75573
---